Uganda Trip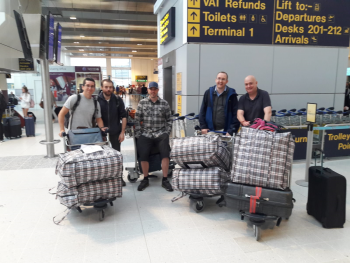 Mr McGloin and Mr Williams have travelled to Uganda as part of the work NMS is doing with a local charity, Sand Filter Aid. This is an initiative which seeks to promote the use of sand filters to clean river water. The technology is simple enough for rural folk to construct water filters for themselves. Mr McGloin and Mr Williams along with colleagues from the charity are going to work with local villagers to help them construct their own water filters.
They will also visit a local village school to hand over the clothes as well as the money raised on our 'Spotlight on Uganda Day'.
If you would like to find out more about the charity please go to their website http://sandfilteraid.co.uk/.